World's first full LED 3D TV from LG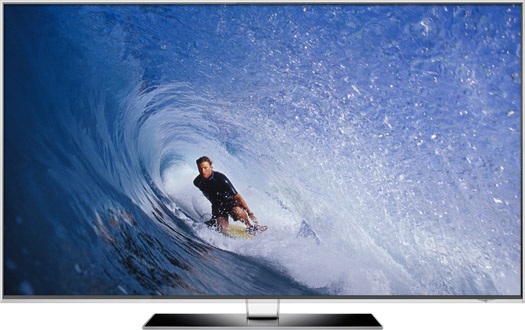 The first of the fullest 3D TV with LED technology and INFINIA design has been unveiled by LG Electronics with their LX9500 model.
The LED panels are located just behind the screen which is the backlight source for the TV. The refresh rate of the TV is 400Hz which is achieved using TrueMotion technology.
The TV can be connected to other AV devices using the inbuilt Wireless AV Link feature and there is broadband connection too with NetCast which would give the viewer streaming video content.
The set is 22.3 mm by depth and 16 mm bezel. The Head of LGEIL Home entertainment , Rohit Pandit said "Our new 3D line-up is a perfect blend of superb design, latest technology and superior performance it comes loaded with features like Netcast, DLNA, Blue tooth & wireless connectivity option."
To achieve the perception of depth the set uses shutter glass technology in which one lens is blocked from view. A wider view angle feature of the set has been achieved by using dual IR emitter. The glasses are rechargeable via a USB cable and each charge would ensure the affectivity of the glass for a period of 40 hours. The glasses themselves are also comfortable to wear for extended period of time.
Price for the 55 inch model is Rs 3,00,000 and the 47 inch is Rs 2,00,000 and these are the only two sizes in which this set comes at the moment.