Japan to have its first 3D TV drama series from January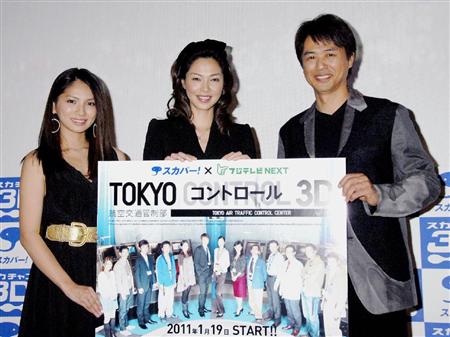 The first 3D series to be broadcast on Japanese Television is scheduled to be held in January next year. Sales of TV sets with this new technology have already peaked in anticipation of this broadcast commencement.
There has been an increase in the fervor and in favor of 3D TV technology in Japan. To make use of this new tide Fuji Television Networks have planned for this 3D coverage extravaganza.
Tokyo Control is the name of the serial and is to be aired in 10 parts or episodes. There would be the option of viewing this same series in normal 2D mode also but that would be on a separate channel.
Ayako Kawahara , the actress who plays the lead role in this series says "3D will give us a more vigorous and realistic impact. I think (viewers) can feel like they are actually in there."
It would be a beginning of 3D advent into Japan where there is a marked inclination of consumers or viewers desiring 3D format content.
There are two companies which have collaborated for creating this series – Sony and Fuji. Both are the country's largest electronic giants.
It is not only the serial from January of next year that people would have to wait for 3D content, the company is also planning to start a new 3D slot on Sundays from next January where they would be showing some documentaries and music specials along with sports programs, all of which will of course be in 3D.
Movies like the Avatar and Clash of Titans have been given the credit of being the reason for this increase in 3D interest on a Global scale.
It is not only Fuji or Sony who are commencing their foray into the 3D world, there are other electronic companies in Japan who also are trying to make an entry into this upcoming and rising popular industry.
Sales in Britain had started earlier this year when 3D sets were made available to consumers there through retail shops and departmental stores in UK.
ESPN has also been responsible for furthering the 3D craze with their sports network showing at least 25 of the World Cup games in 3D format.
via telegraph.co.uk