3D TV adoption rate not looking bright for the near future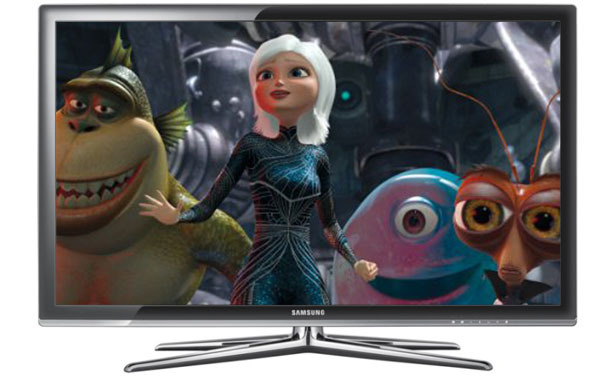 A recent vision Critical poll conducted has given results which indicate that 81 percent of Americans and Britons have no plans to buy a 3D TV in the next six months. The result extends to include that 71 percent of Canadians also have indicated reluctance to buy a 3D TV in next six months.
The penetration of this new technology in its first year of launch has been restricted to just 2 percent of the market in UK and 1 percent in Canada. In America the trend market penetration has been 5 percent.
Senior vice president at Vision Critical, Matt Kleinschmit is of the opinion that "There appears to be a significant perceived lack of value with 3D TVs among consumers in all three countries. This is not surprising given that many people may have only recently migrated to high definition TVs, and now they are being asked yet again to upgrade to a new technology."
The study indicated one of four respondents giving the reason of inconvenience in wearing the goggle glasses as the reason for this reluctance to buy a 3D TV. Price has also been established in the report as a major factor that is a hindrance. It was two respondents in five who quoted price as the factor that is holding them back from considering buying a 3D TV. The price conscious group make up a considerable 42 percent in Britain, 38 percent Americans and 32 percent in Canada all of whom share the same view.
Kleinschmit though mentions that the price of technology is bound to come down with time, and this has been experienced even in the HD transition period. His observation in his words are, "Early adopters of Plasma or LCD HD TVs discovered that there was very little HD content when they first purchased these devices, and then witnessed prices drop dramatically over the course of several years. It seems these same consumers may have learned their lesson and are sitting on the sidelines of the initial 3D TV technology wave."
Awareness of this technology though is high in all the three country that has been surveyed. In the U.S. and in Britain the awareness level stands at 81 percent, while that in Canada is 84 percent.
Futuresource Consulting have predicted a rise in sales with 8 million 3D TV sets being predicted for the year 2011. Strategy Analytics in the US have predicted that 34 percent of the homes there would be 3D ready by 2014.
via rapidtvnews